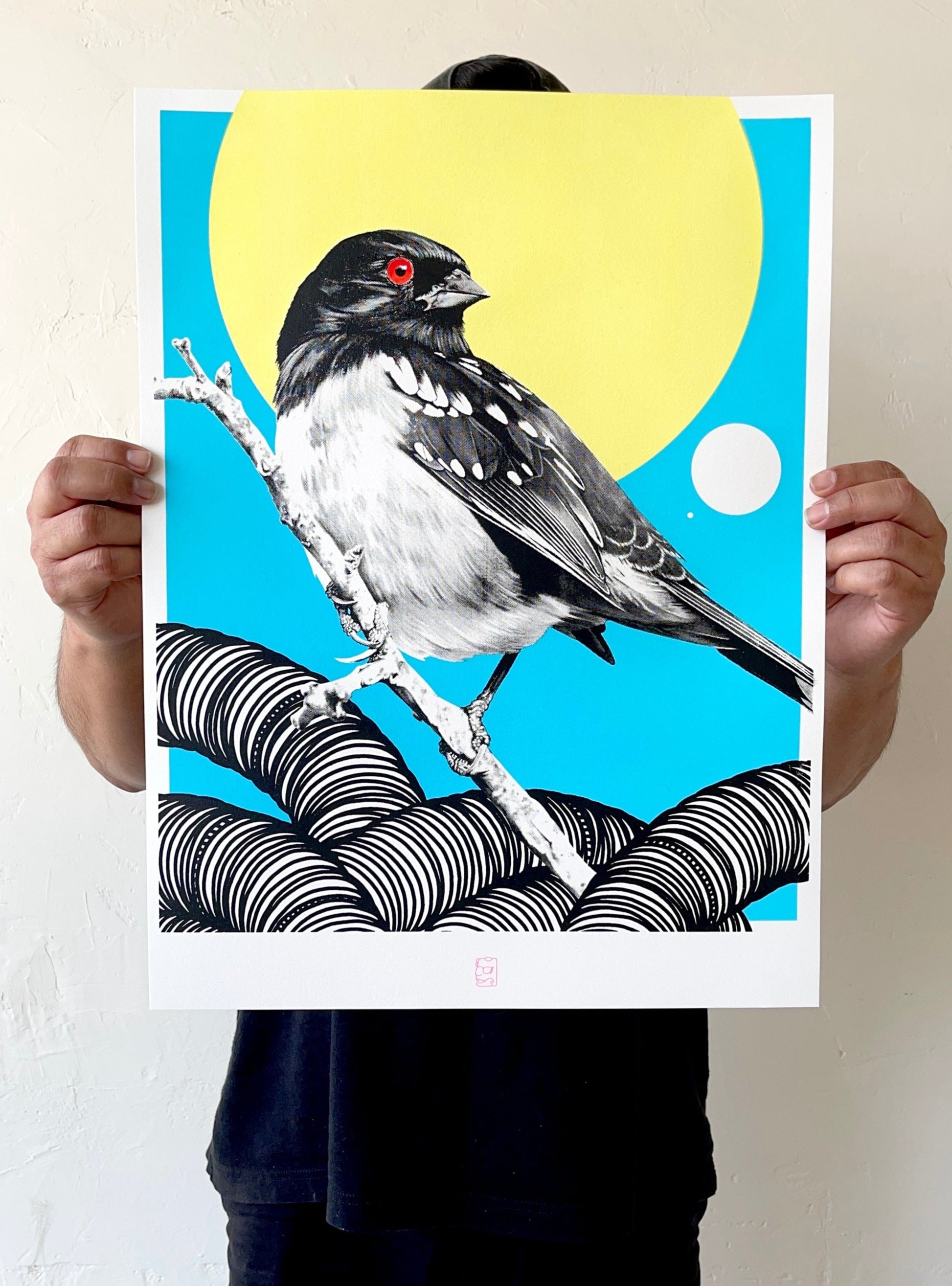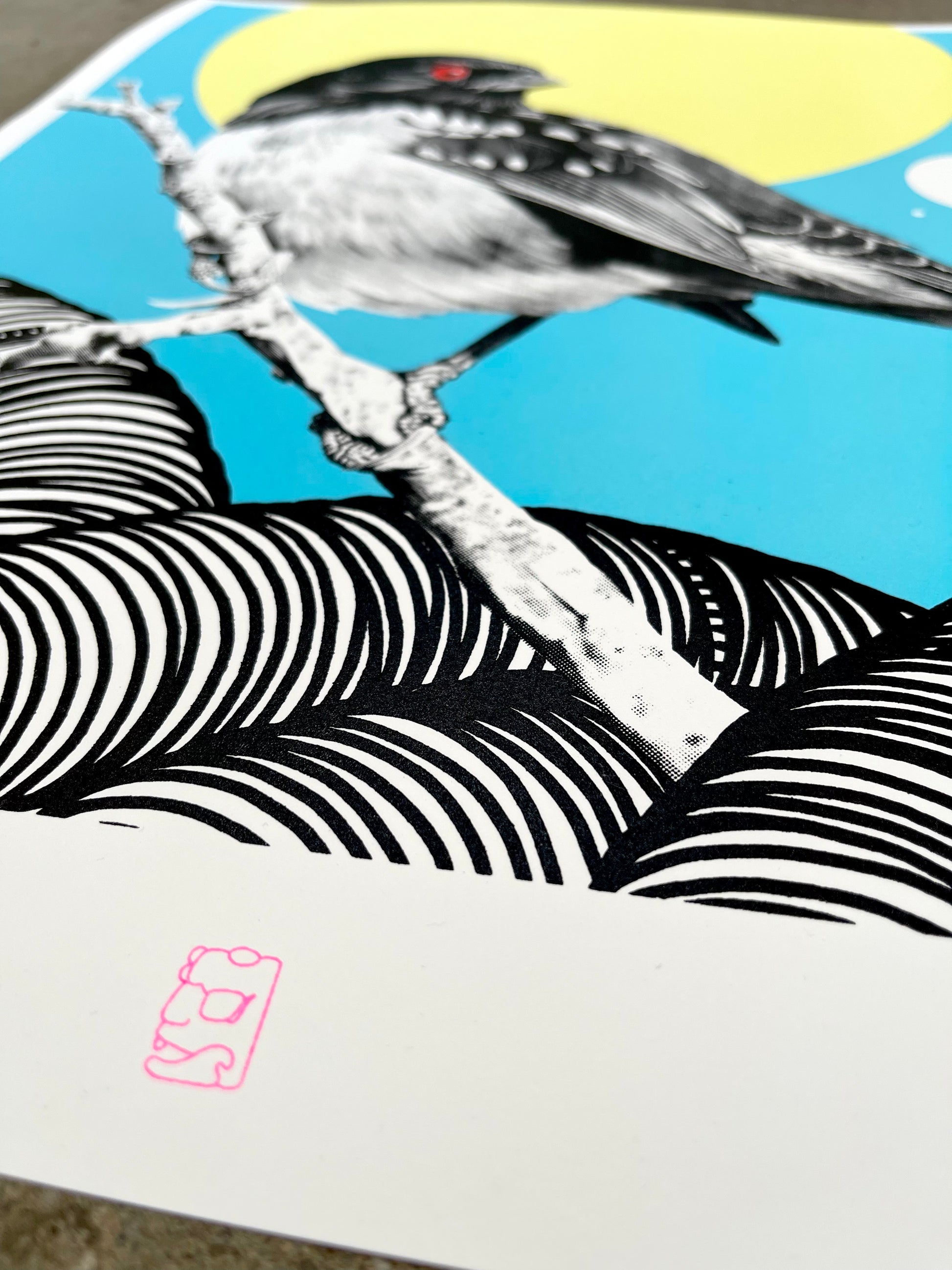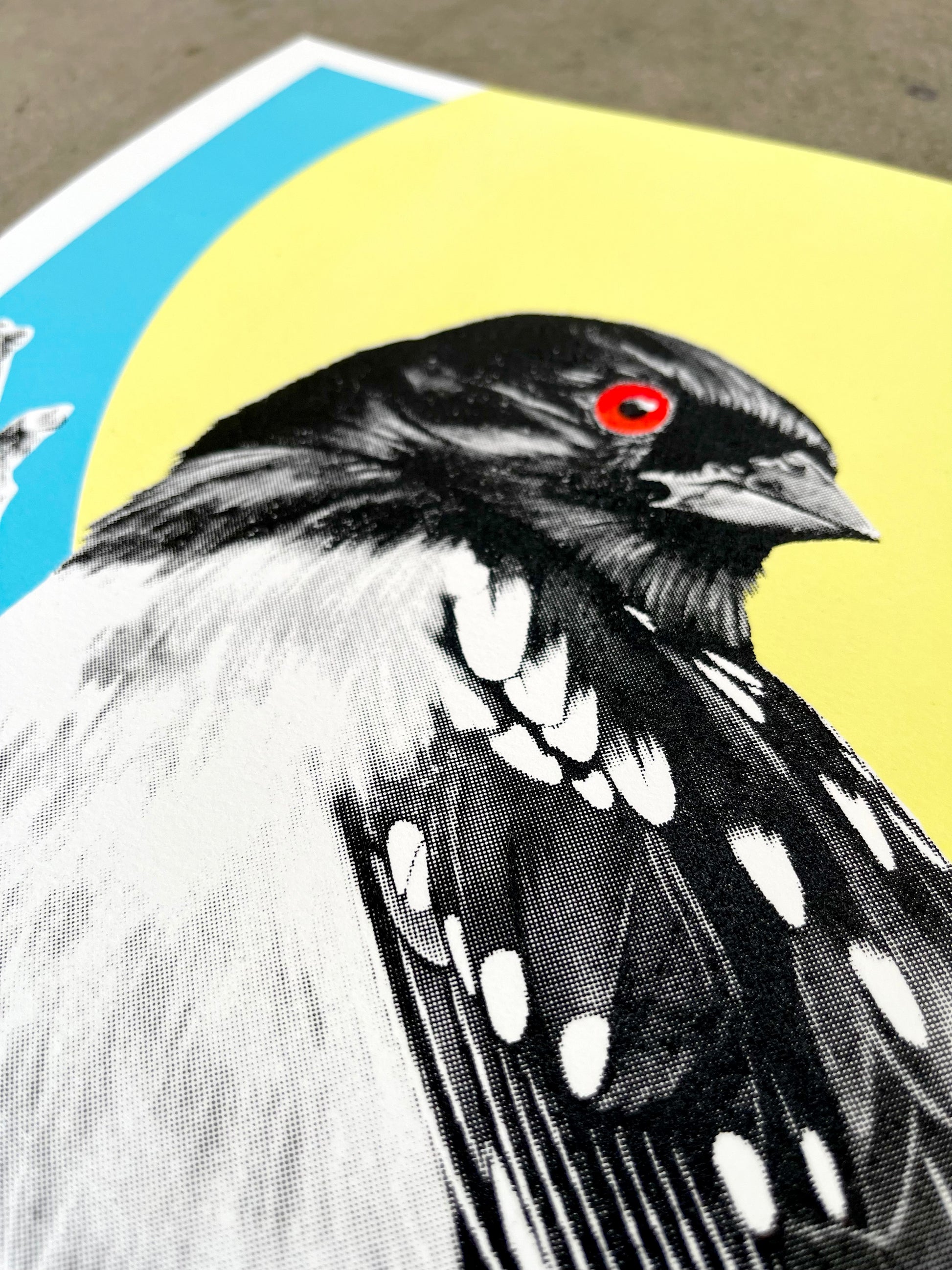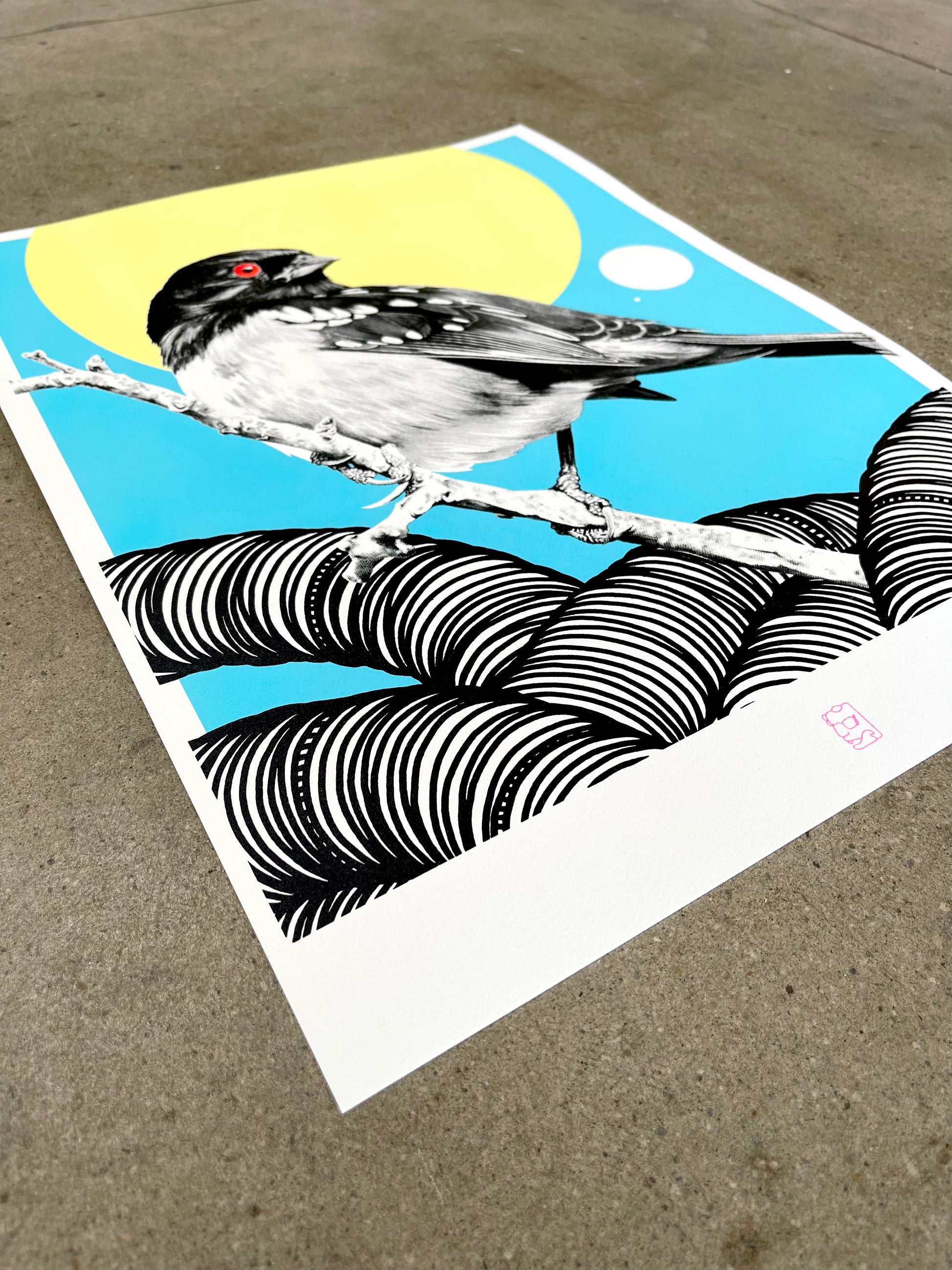 1
4
"El Viajero" - Limited Hand Embellished
"El Viajero"
Print Details:
4 color hand pulled print with hand painted Red-Eye color  
Size: 15" x 20"
Paper: 300 gsm Archival paper 
Signed and numbered
Closed Edition of 30 with 10 hand embellished by the artist

The First release of our "Limited Layers" series. "El Viajero" a three color hand pulled screen print featuring brand new artwork by Steve Martinez & printed on Rives BFK 300gsm White paper. These will be a closed edition of 30 prints and ten of these prints will be hand embellished with paint brush making it 4 colors in total. All posters measure 15"x20" & are hand printed in-house by Gallery Director Artos Saucedo.
"El Viajero," which translates to "The Traveler," is a limited edition hand-pulled print by artist and curator Steve Martinez that delves into the theme of migration. The artwork centers around the captivating presence of a spotted towhee, a migratory bird native to the Yucatan Peninsula, symbolizing the innate instinct to travel for survival. Evoking empathy for the migratory journey, Martinez seamlessly weaves together the bird's significance with his own artistic expression through the signature black and white line work, known as "Roots."
At the bottom of the composition lies Martinez's distinctive "Roots" line work, serving as a visual and conceptual anchor. This unique style not only acts as a calling card for the artist but also represents a profound connection to his personal heritage, rooted in graffiti art growing up in Los Angeles. It is a testament to Martinez's creative evolution and exploration of contemporary artistic expressions.

Through "El Viajero," Martinez addresses the modern-day migration of individuals from Central America and Mexico to the United States. The artwork sheds light on the socio-economic factors, including resource exploitation and political corruption, that drive people to leave their homelands in search of a better life. It serves as a poignant reminder of the enduring nature of migration as a shared human experience, resonating with viewers on a profound level.

Adding depth to the artwork, a Mayan symbol representing Martinez's Guatemalan heritage is featured at the very bottom of the print. This symbol serves as a powerful reminder of the artist's personal connection to migration, as his parents embarked on their own journey in the 1970s in pursuit of a better future. It enriches the cultural and ancestral dimensions of the artwork, further emphasizing the complexities and universal nature of migration.

"El Viajero" invites viewers to engage in conversations about social justice, global interdependence, and resilience in the face of adversity. The seamless integration of the artist's signature "Roots" line work with the symbolic depiction of the migratory bird serves as a powerful visual narrative that resonates with the complexities and shared experiences of migration.